Michael Jackson Videos
http://fancluborianthipanagaris.wordpress.com/
https://sites.google.com/site/fancluborianthipanagaris/home
http://michaeljacksonforevervideosworldfans02.wordpress.com/
Join Our Fan Club Michael Jackson Forever on Facebook
In Forever Loving Memory of Michael Jackson Our King of Pop
http://www.facebook.com/group.php?gid=124883055803&ref=ts
Do You Want To See More Videos OF MICHAEL JACKSON ????
THEN GO TO
http://michaeljacksonforevervideosworldfans.wordpress.com/
In Forever Memory of Michael Jackson Our King of Pop
http://www.allocine.fr/video/player_gen_cmedia=18920049&cfilm=171061.html

This is it est produit avec l'entier soutien des exécuteurs testamentaires de Michael Jackson
et monté d'après les centaines d'heures d'images des coulisses et des répétitions,
filmées en haute définition et en son digital, lorsque le chanteur se préparait pour sa série
de concerts prévus à Londres. Le film, qui propose également certaines séquences en 3D,
apporte une rétrospective unique sur sa carrière, complétée par des interviews de certains
des plus proches amis et collaborateurs de Jackson.
TICKETS DISPONIBLES DÈS LE 27 SEPTEMBRE DANS TOUS LES CINÉMAS BELGES DE KINEPOLIS
(SITE WEB, CAISSES AUTOMATIQUES ET CAISSES NORMALES).
ATTENTION: LE FILM SERA MONTRÉ PENDANT SEULEMENT 2 SEMAINES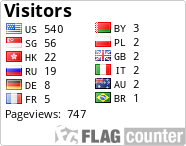 2 Réponses to "Michael Jackson Videos"